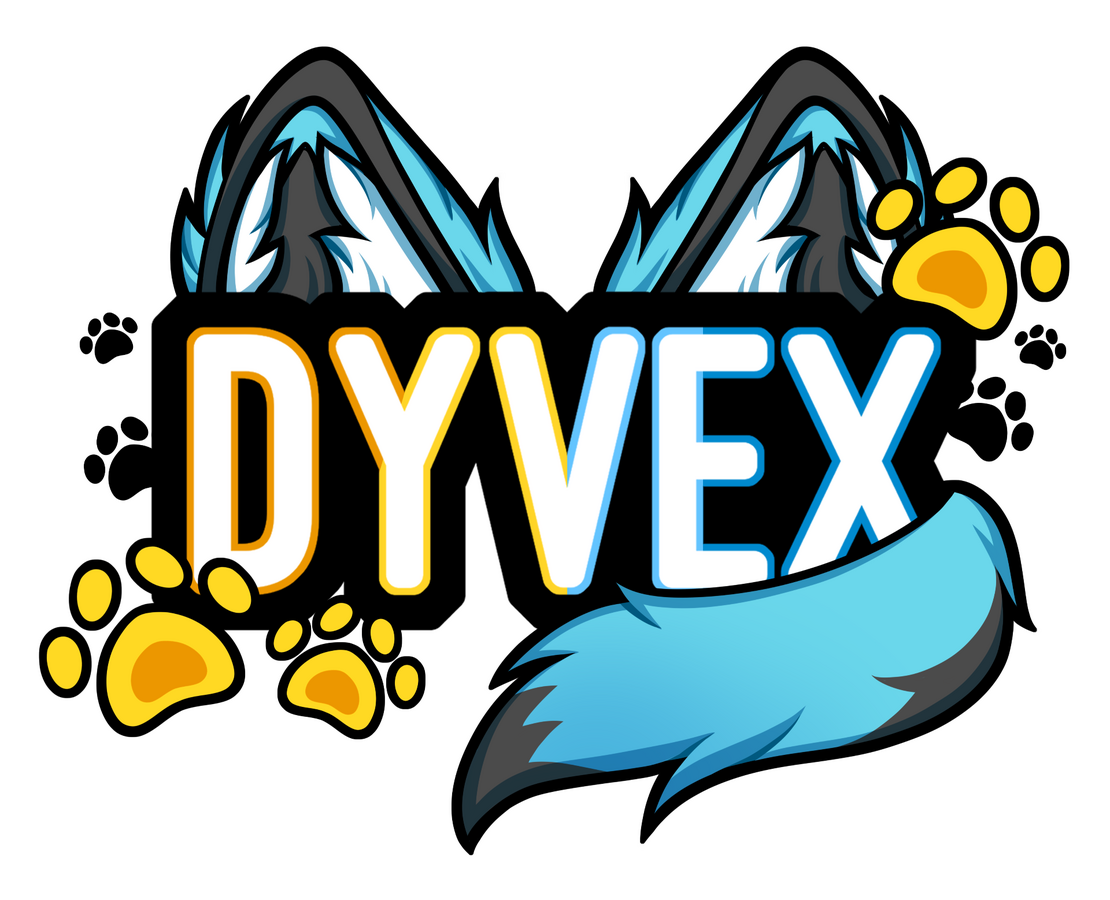 🐾 COSPLAYER 🐾VTUBER 🐾 CRAFTER
A tired dude with too many hobbies.
Here you'll find all my socials and shop!
---
On this page you'll find my amazon wishlist and kofi! (For tips/donations)
All amazon gifts are opened on my tiktok in a video, so please leave your name or @ so I can tag you!
Most donations on kofi are currently going towards my top surgery :)
Other than that tips are used to grow my shop, make new cosplay content, and improve my streams.
I also give shoutouts for kofi donations too! On twitter, facebook, and instagram stories. So please leave you name so I can properly thank you!
---
---
On this page you'll find the artists I work with!
They do the art for my online persona, all my social media art, and any of the art I use in my charms and other hand made items in my shop! Please show them all the love and support, they're amazing!
Click their usernames below to check out their social media・゚✧*:・゚✧
---
This is my main artist and friend Rotten Unikorn! He does all my art for my twitch panels, Youtube videos, emotes, and even is the artist for the special charm collabs I release on my etsy! He's amazing and SO talented!
Almost all the art of Dyvex you see, are done by this artist~
Here's some examples of work he's done for me!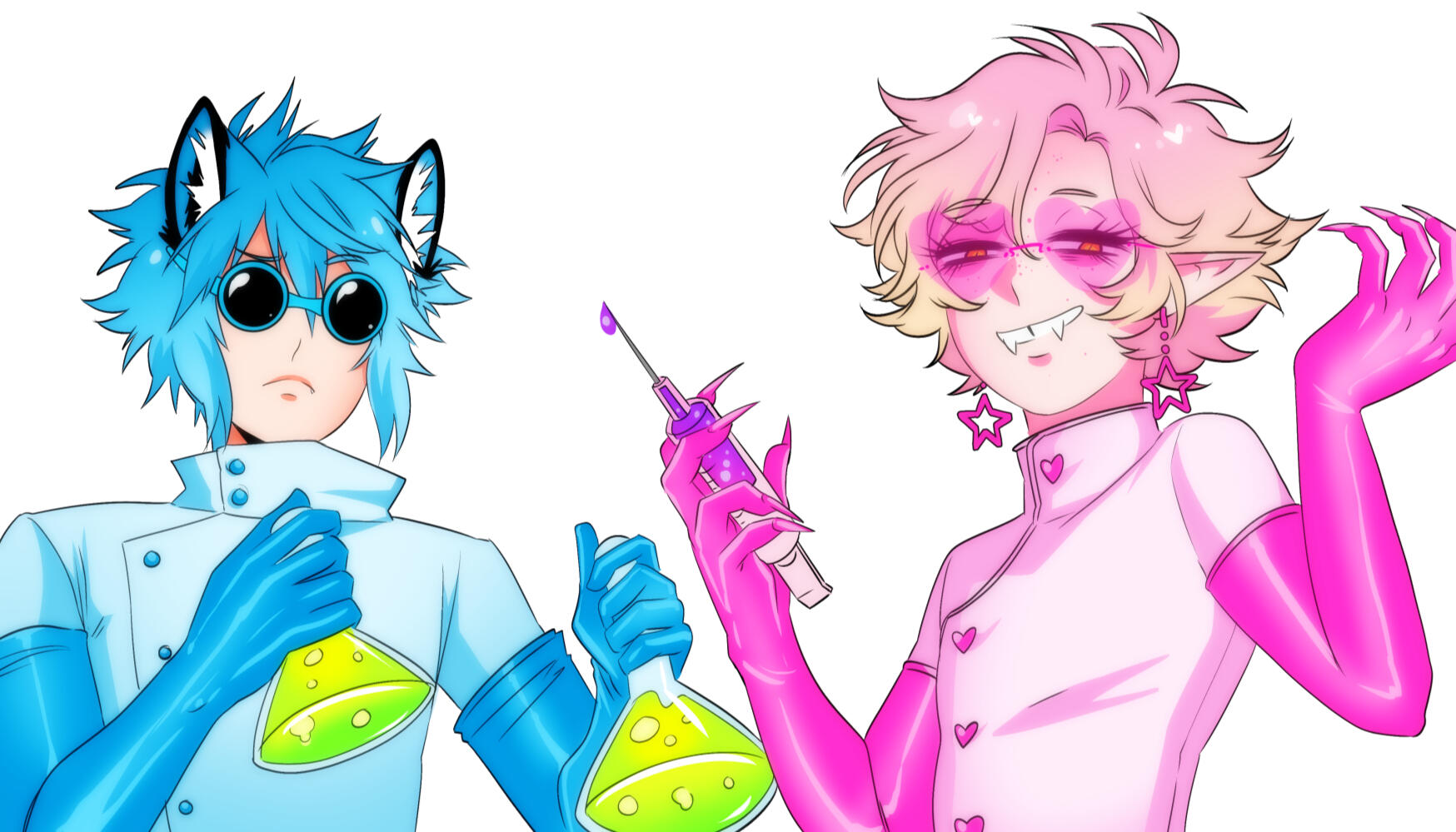 ---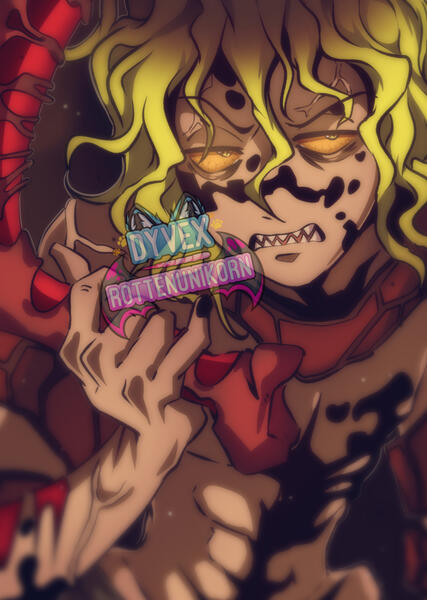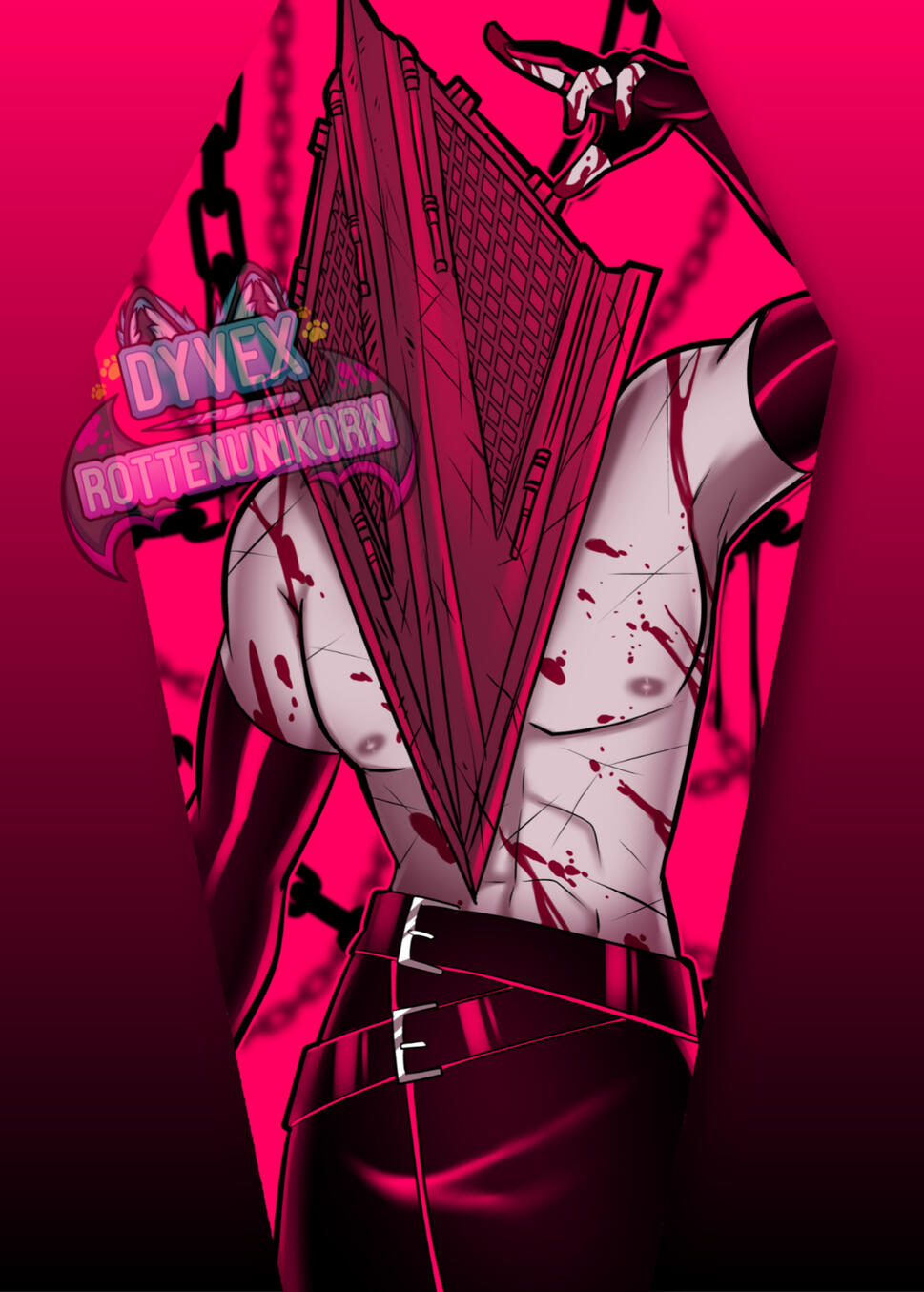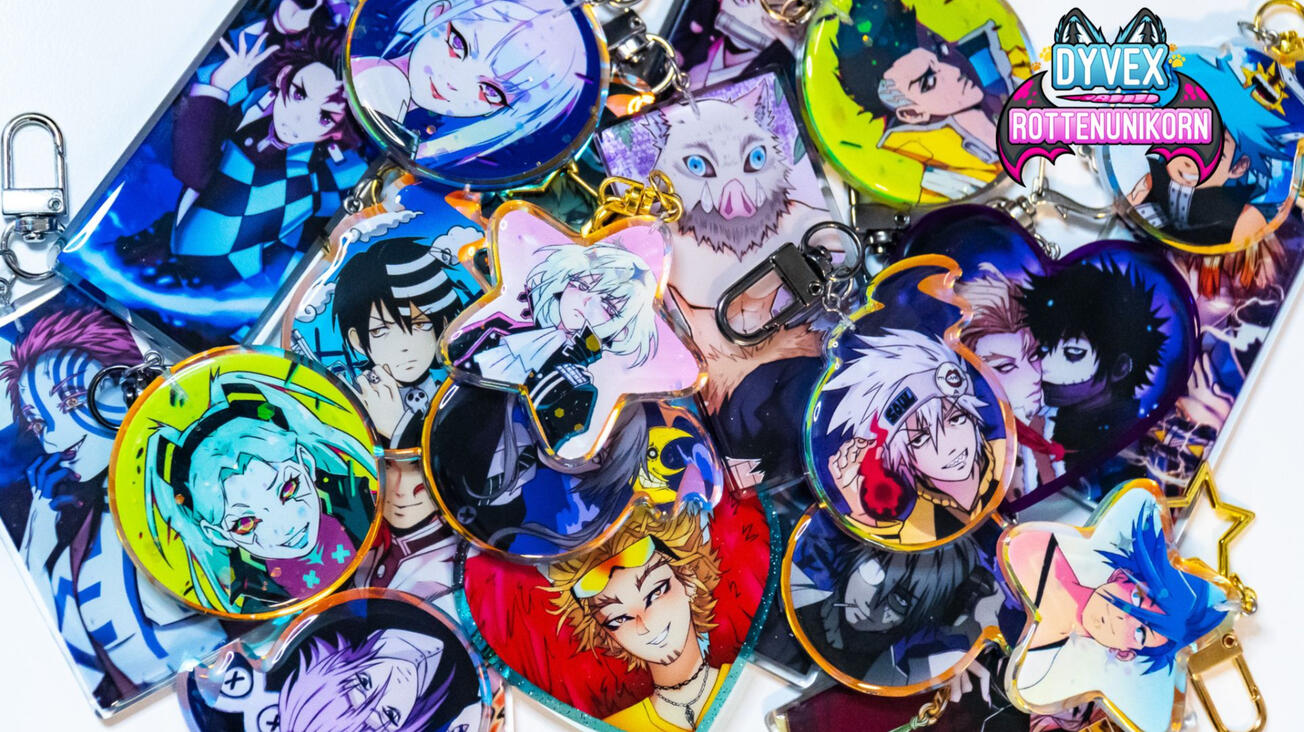 ---
---
Nessy is a Vtuber, like me! She does a lot of streamer assets, and has super cute, crisp art. I highly recommend her for streaming content and art!
She's even done several of my assets I use in my streams~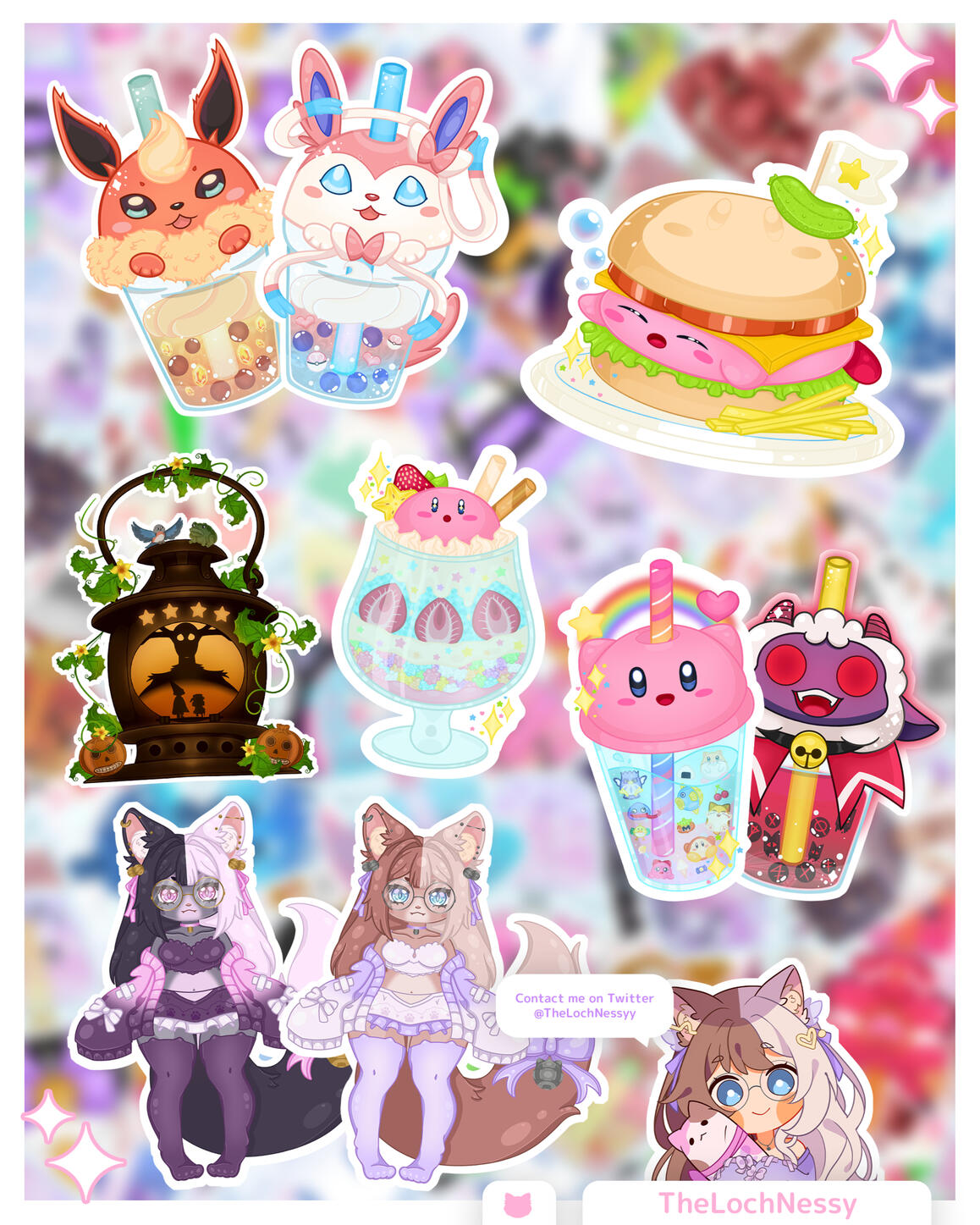 ---